This will be a quick guide on how to migrate a system from Chameleon or Chimera to Clover.
Note
: If you have UEFI, it is possible to use both bootloaders and switch between them interchangeably. At the boot menu, simply select the UEFI prefixed name of your startup drive to boot with clover, or select the legacy name to boot with Chameleon.
Installing Clover to your boot drive
Download the latest revision of the
clover bootloader
.
Run the package to your startup partition with the following settings: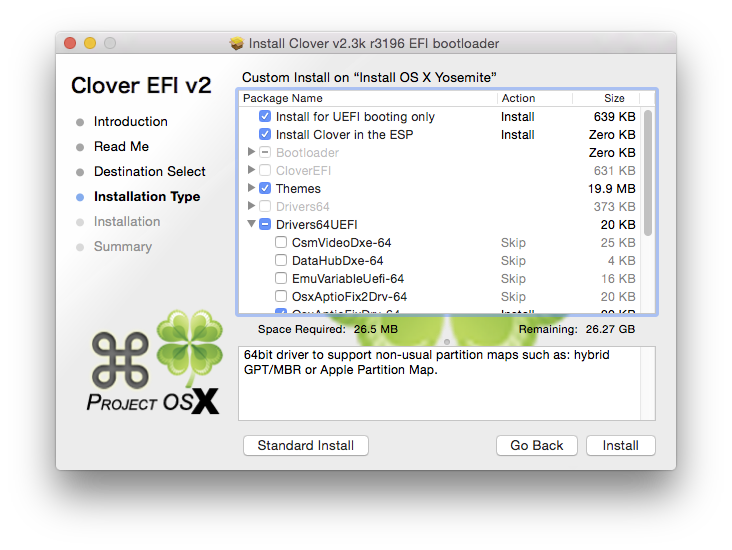 Click install and an EFI partition should mount on your desktop.
Migrating DSDT and Kexts From Chameleon
If you have a DSDT in your extra folder, copy it to /EFI/CLOVER/ACPI/patched
You have two options when it comes to kexts. Clover will still load your kexts from /System/Library/Extensions just as in Chameleon; however, Clover has it's own method of injecting kexts which is useful as a fallback.
I suggest you copy all kexts required for your system to boot into Clover's kext folder, /EFI/CLOVER/kexts/10.9 For most systems this is just FakeSMC.
Note:
If AppleHDA.kext exists in both locations, this could cause a kernel panic. It is best to leave it in /S/L/E